Women of Reform Judaism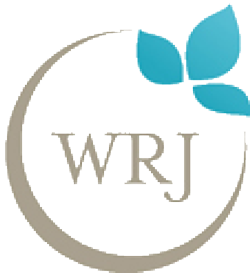 Beth Ahabah Women of Reform Judaism (WRJ) — formerly known as the Sisterhood — is a community working for the collective presence, voice and strength of our congregation's female members. We support the temple and religious school activities through onegs, social events, congregational dinners and educational programs. We also organize holiday celebrations, including Passover Seders, Break-the-Fast and the JCC area-wide Purim carnival. In addition, we provide funding for temple and religious school projects; b'nai mitzvah and confirmation class gifts; and the Youth Education, Clergy and Special Projects (YES Fund).
Beth Ahabah WRJ also supports political and social causes in the Richmond community and around the world. Most recently, WRJ launched the Half the Sky Initiative, stemming from the book of the same name by Nicholas Kristof and Cheryl Wu Dunn. The ongoing program works to support and empower women and girls throughout the world, and features events such as a girl's education project and an art auction to raise funds for Half the Sky.
Beth Ahabah WRJ is part of Women of Reform Judaism, a national network of nearly 500 temple sisterhoods and more than 65,000 members throughout the United States and around the world.
More detail on each event can be found on the Congregation Calendar.
Get Involved
WRJ welcomes participation from members of the congregation. You can volunteer for an activity, attend an event or be part of a spirit that can change the world.
To join Beth Ahabah WRJ, choose your level of membership using the WRJ membership form. Membership is complimentary during the first year of Temple membership.
For more information about Beth Ahabah WRJ and how you can get involved, contact the Beth Ahabah WRJ president,
Related Links
Sun, March 29 2020 4 Nisan 5780